The Right Place To Grow Your Wealth
Are you looking for real estate investment services that go Beyond? Beyond International empowers investors with high-quality wealth management solutions.
Investment Solutions That Exceed Expectations
We utilize the latest financial technology in the design of our investment structures with the goal of reducing volatility and hedging against downside risk during times of instability.

We strategically invest in real estate assets that offer significant upside potential – from offices and shopping centers to multi-family housing. We strongly believe these properties retain a greater intrinsic value than the market price reflects.

We provide funding to real estate investors and developers when they must act quickly on an opportunity or when conventional lenders aren't willing to provide the needed financing. It's debt investing, a strategic alternative to equity investing.

Where accredited investors can directly invest in various real estate properties and gain access to investment-grade real estate funds. Our funds are regulated by the SEC and backed by decades of experience.
We Connect Investors With Effective Real Estate Opportunities
Beyond's story began as an international investment firm assisting high net worth clients to find appealing investments in the United States and Canada. As a market leader in creating and managing custom investment funds, we were able to grow by focusing on opportunities that were not always represented by larger companies.  Our clients have come to rely on us for our high returns (beating inflation), income-producing potential, and liquidity.
Our team of experts continue to seek out real estate opportunities (institutional, retail, lending, or  foreign investors) with value and risk-controlled approaches, making Beyond a reliable choice for those looking for stability and growth in their portfolios. With headquarters in Irvine, CA, we are proud to serve investors across the world.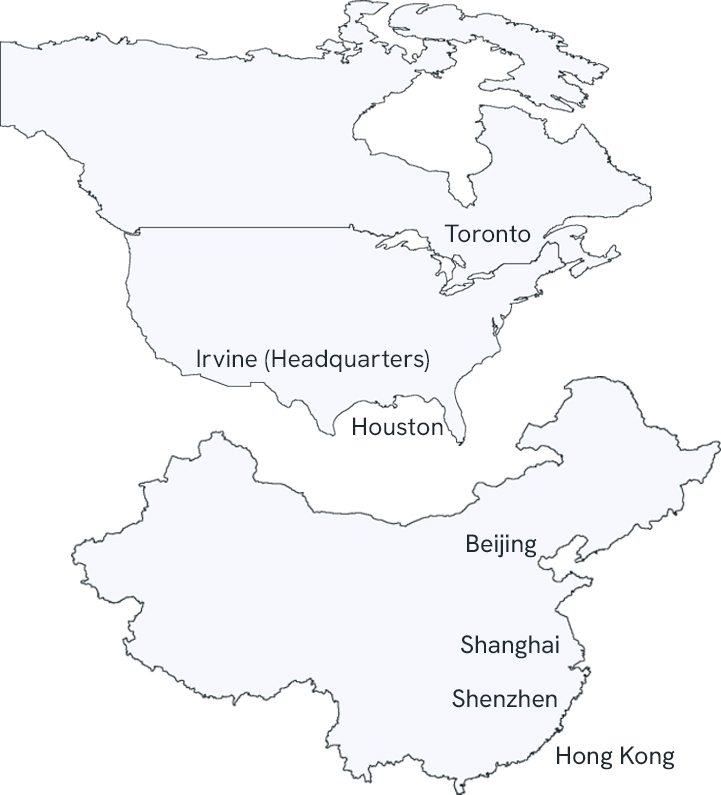 Corporate Headquarters
15615 Alton Parkway, Suite 125 Irvine, CA 92618
1 of 7
Toronto Office
90 Burnhamthorpe Road West, Unit 1433 Mississauga, Ontario L5B 3C3
2 of 7
Beijing Office
A89 Di'anmen East St, Dongcheng District, Beijing 100010

3 of 7
Hong Kong Office
9th Floor, MW Tower, No. 111 Bonham Strand, Sheung Wan, Hong Kong

4 of 7
Shanghai Office
Room 1608, Finance Square, No. 333 Jiujiang Road, Huangpu District, Shanghai, China
5 of 7
Shenzhen Office
Suite 2102m, 2003 Shenlandadao Road, Shenzhen, China
6 of 7
Houston Office
825 Town & Country Ln, Suite 1200, Houston, TX 77024
7 of 7

Beyond provides funding for projects throughout the United States and Canada - mitigating risks and delivering exceptional returns. –

Jenny Zhan,

CFA, CEO & Founder

Value Across the Real Estate Spectrum
By leveraging the power of value investing with strategic real estate opportunities, we stand out among our competition and offer an exclusive service to clients.

Join The Beyond Investors
Invest in international funds to meet your financial needs.

Explore Real Estate Investment career opportunities at Beyond.